LEADERSHIP TEAM:
2022-2024
Chair: Daniel E. Norris dnorris@vabvi.org
Chair-Elect: Polly Abbott polly.abbott1867@gmail.com
Secretary: John McMahon jspirit211@outlook.com
Social Media: Tina Laffer cvrtina@gmail.com
Past Chair: Kathleen Spengler kathleen.spengler5460@gmail.com
Let Us Introduce Ourselves:
The AER team is the core of the organization helping to support members of AER and the important work of hundreds of volunteers serving on our Board and Committees.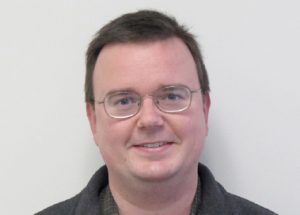 Daniel Norris, Chair
Daniel is the Director of Adult Services with the Vermont Association for the Blind and Visually Impaired and has been with the agency since 2004.  He is also the VRT Program Coordinator and Methods Instructor for UMass Boston since May of 2014.  He received his Master's Degree in Education: Special Education from Portland State University.  While working as a TVI, Dan returned to graduate school at UMass Boston, to become both a COMS & CVRT.  He participated in a five-year project with the Vermont Sensory Access Project to become a DeafBlind Consultant.  Daniel currently serves as the Chair of the AERBVI CVRT Division, serves on the AER Higher Education Accreditation Commission, and co-chairs the Subject Matter Expert Committee for Vision Rehabilitation Therapy for ACVREP.  Daniel Norris is visually impaired himself, having developed a juvenile form of Macular Degeneration at the age of eight.  In this role, he has acted as a mentor and role model for many transition-aged children in the state of Vermont and elsewhere.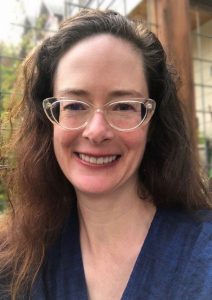 Polly Abbott B.Ed., CVRT, OMS 
Polly's career in the field spans the U.S./Canada border.  She started with a degree in education and spent a brief period as a teacher in France and England before leaving the classroom to attend Mohawk College's post-graduate certificate program in 1998-99.  Her direct service work in the vision field started with CNIB Ontario division, working on a special team serving clients with visual impairments and additional disabilities. Wanting to broaden her knowledge and serve clients more fully, she returned to Mohawk College to complete the orientation and mobility instructor program.
In 2005, she moved to the Chicago area, where she spent 15 years working as a direct service provider and as the Director of Rehabilitation Services with blind and low vision clients through Second Sense.
Polly is the author of the manual Starting and Maintaining a Vibrant Vision Loss Support Group (with Second Sense) and co-author of two chapters in Foundations of Vision Rehabilitation Therapy (APH 2020). In addition, she is a subject matter expert (SME) for Vision Rehabilitation Therapy with ACVREP and has recently received certification in UEB Braille Transcription (CNIB 2021).
Polly enjoys all aspects of direct service provision and is committed to helping those just entering the field by providing workshops to students and new VRTs.  She enjoys mentoring and helping others to network and she is passionate about promoting the profession.
Recently she relocated to Seattle, Washington. She is working remotely for the Older Individuals who are Blind Technical Assistance Center with the National Research and Training Center on Blindness and Low Vision at Mississippi State University.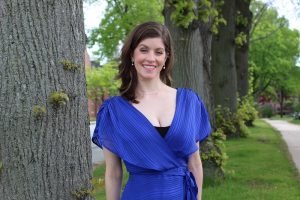 Tina Laffer M.A., M.Ed., CVRT
Tina Laffer is the Director of Community Engagement and Outreach at The Carroll Center for the Blind. She is an experienced special education and rehabilitation professional with over 15 years of experience in the field of blindness. Tina previously taught at both Perkins School for the Blind and the Carroll Center, specializing in teaching independent living skills. She holds a Master's degree in Organizational Leadership and Learning from The George Washington University and a Master's degree in Vision Rehabilitation Therapy from the University of Massachusetts, Boston. Tina is also a National Library of Congress UEB Literary Braille Transcriber and an ACVREP-certified Vision Rehabilitation Therapist (CVRT).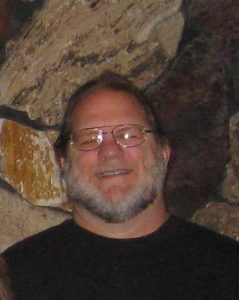 John Mc Mahon earned his Master of Arts in Rehabilitation Teaching from Western Michigan University in 1985, and his Ph.D. in Interdisciplinary Health Sciences from Western in 2013. Over the past 38+ years he has worked as a Vision Rehabilitation Therapist and program administrator in Maine, and as a VRT, Vocational Rehabilitation Counselor, and Low Vision Therapist in Michigan. He has been a long-time member of AER, and over the course of his career he has served in a variety of local and international positions in AER, ranging from Board of Directors and President of the Michigan chapter, Board of Directors of the Northeast Chapter, national committees for the VRT Division such as Certification and Code of Ethics, and as the Chair-elect, Chair, and Immediate Past Chair of the Division. Dr. McMahon currently serves as the Immediate Past-Chair of the AER Rehabilitation Counseling and Employment Services Division and as Secretary for the VRT Division, and served on the VRT Subject Matter Expert Committee of the Academy for Certification of Vision Rehabilitation and Education Professionals (ACVREP). Dr. Mc Mahon currently holds ACVREP certification in Vision Rehabilitation Therapy, and has published articles and conducted numerous presentations at various professional conferences through the years.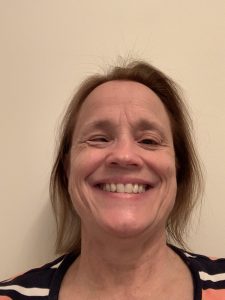 Elizabeth Chamberlain served as the Secretary/Treasurer for the Vision Rehabilitation Therapy division of AER from July 2016-July 2022. Elizabeth has been a member of AER and the Illinois Association of Orientation and Mobility Specialists for more than 30+ years. Elizabeth served in various leadership roles for IAOMS.
Elizabeth completed her undergraduate and graduate studies at Western Michigan University. She received her doctorate from Capella University. Elizabeth currently holds certifications in Orientation and Mobility and Vision Rehabilitation Therapy from ACVREP.
Elizabeth worked in the public school system for 37 years as a Teacher of the Visually  Impaired, O&M Specialist and Certified Vision Rehabilitation Therapist. Elizabeth taught students from ages 3-22. Before working in the schools, she worked with adults at the state rehabilitation center in Chicago, Illinois. Elizabeth retired in June 2021.