Meet the AER Staff
The AER team is the core of the organization helping to support members of AER and the important work of hundreds of volunteers serving on our Board and Committees.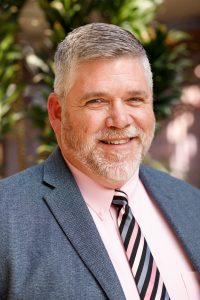 Lee Sonnenberg, Executive Director
Lee Sonnenberg joined the AER staff in June 2022 as the Executive Director. He is responsible for the day-to-day operations and for the direction of overall activities of the Association. Lee is the parent of a child with a visual impairment and has been involved in advocacy efforts in Texas for the last 15 years. He currently serves on several boards focused on children's health and the education of students who are blind or visually impaired. He has over 20 years of administrative experience in higher education and municipal government. Lee and his family live in west Texas.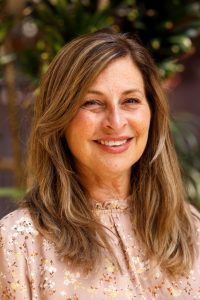 Michele Basham, Associate Executive Director, Membership and Community Engagement
While Michele Basham's career has spanned a variety of roles in association management, her passion is working with members. Since joining AER in 2018, she is primarily responsible for membership recruitment/retention and providing our members with the best possible service. She is also the staff liaison to the AER Chapters, Divisions, and several Committees, and in her spare time works on AER's office operations. Prior to joining the team at AER, Michele worked at several other associations and nonprofit organizations. Michele lives in the Washington, DC area.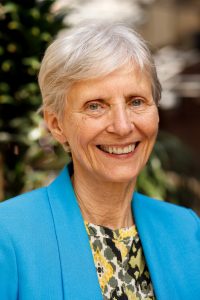 Dr. Elly du Pre, Manager, Accreditation Program
Dr. Elly du Pré began managing the AER Accreditation Program in April 2020. Her career began as an Orientation and Mobility specialist and included management of an assistive technology program, and executive director of Lighthouse of Broward and Florida Agencies Serving the Blind. She also has served on various boards, including ACVREP and Success Beyond Sight, and national committees such as the Access to Quality Services committee of VisionServe Alliance. All these connections shared a common theme—building quality services for people who are blind or have low vision. Being a part of the AER Accreditation Program is a chance to bring together these various lifelong interests and keeps her from just being the crazy old lady with cats in her retirement.  Elly lives in Fort Lauderdale, FL and spends her free time outdoors as much as possible.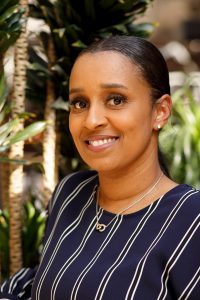 Tiffany McCoy, Manager, Education and Professional Development
Tiffany McCoy joined the AER team in June 2022 as the Education and Professional Development Manager. Her role is to facilitate the construction of the organization's professional learning website and virtual continuing education opportunities for members.
Tiffany has over a decade of experience in various fields, including membership, meeting logistics, customer service, and professional development. She uses her positive attitude and tireless energy to encourage others to work hard and succeed. Tiffany likes to travel and spend time with family and friends in her free time.
Membership and Member Services
michele@aerbvi.org
CE Certificates/Continuing Education Hours
tiffany@aerbvi.org
Professional Development
tiffany@aerbvi.org
Chapters
michele@aerbvi.org
Divisions
tiffany@aerbvi.org
Accreditation
accreditation@aerbvi.org
Other Inquiries
aer@aerbvi.org
Advertising Opportunities
Web Advertising, Print Advertising, Exhibiting, AER Job Exchange, Division newsletters, download the Advertising and Marketing Prospectus or contact michele@aerbvi.org with any questions.
Mailing Address
Association for Education and Rehabilitation of the Blind and Visually Impaired
5680 King Centre Drive, Suite 600
Alexandria, VA 22315