The AER Board of Directors consists of five officers, one representative from Canada, one representative from each of the geographic districts as designated by the Board of Directors, the chair of the Council of Chapter Presidents, one representative from each of the categories of divisions as established by the Board of Directors, one of whom is the chair of the Council of Division Chairs, and one non-voting student representative. Directors serve a two-year term, which begins after the biennial business meeting. The board president appoints chairs of task forces, standing and ad hoc committees.

AER divisions elect a chair, secretary, chair-elect and additional officers or board as determined by division members. Division leaders serve two-year terms that align with the board of directors. Each chapter elects leadership as determined by its individual bylaws.
Click here to see a list of Past AER Presidents.
Have feedback for us? Questions for the AER Board of Directors? Please email the AER Board of Directors: board@aerbvi.org
Officers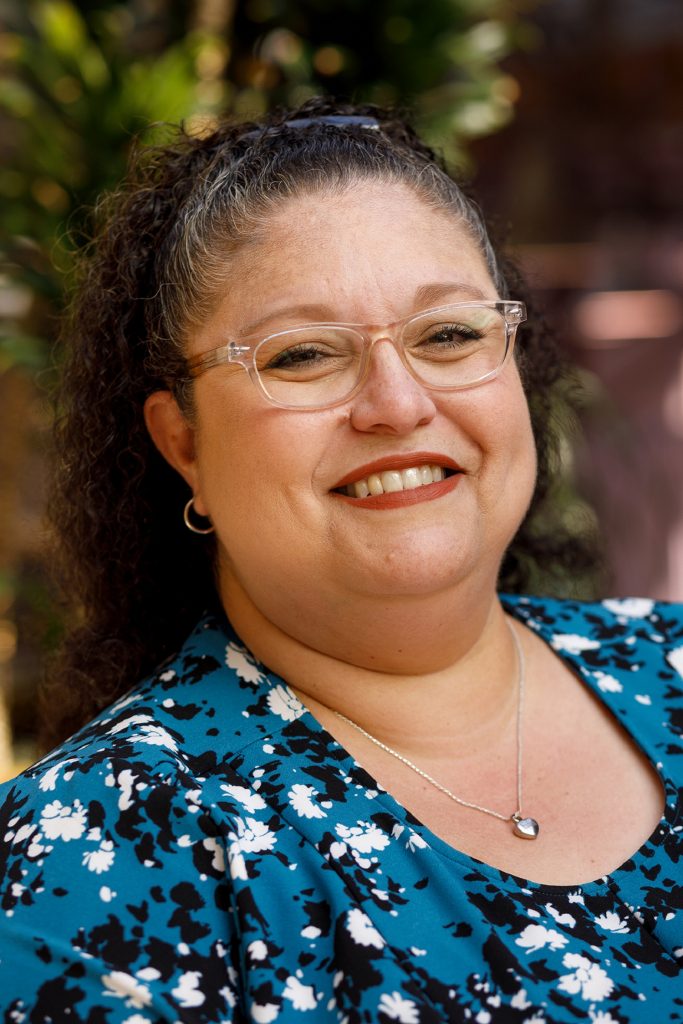 Olaya Landa-Vialard, Ph.D., President
Olaya Landa-Vialard, Ph.D. is a graduate of Texas Tech University. She has served as a Bilingual Teacher, Teacher of Students with Visual Impairments, In-Home Trainer, Bilingual Educational Diagnostician for Students with Low Vision and Blindness, Bilingual Parent Engagement Specialist for Project Reach of Illinois State Deafblind Project, and Assistant Professor of Low Vision and Blindness at Illinois State University. Currently, Olaya is an adjunct professor for multiple VI programs across the country and is the Director of the APH ConnectCenter.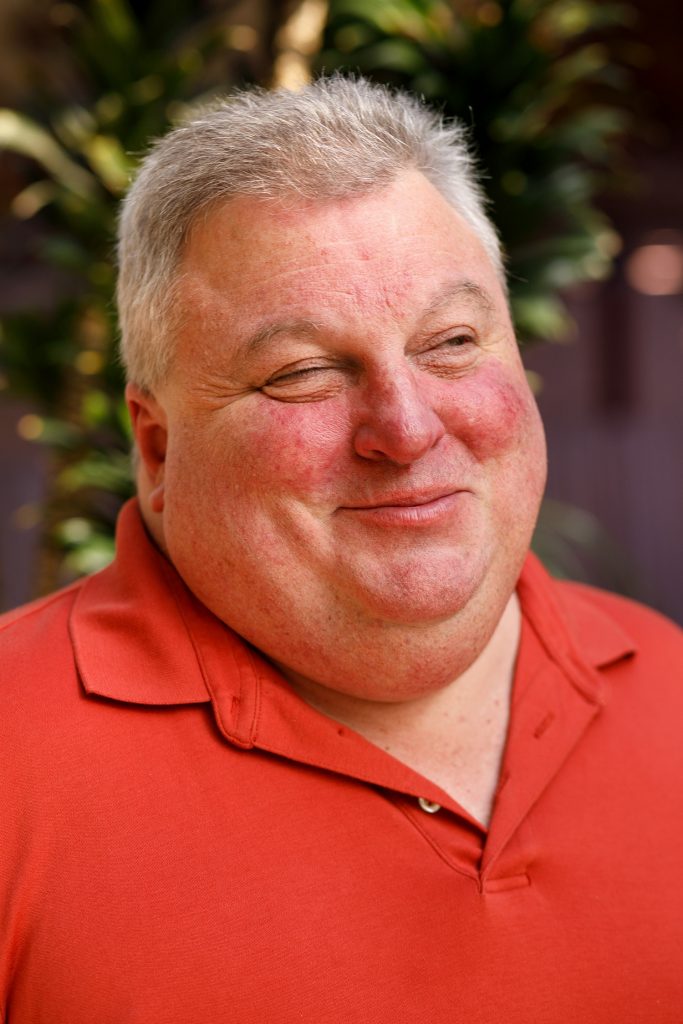 Mark Richert, President-Elect
Blind since birth, Mark has served professionally in the vision loss community for nearly thirty years. A graduate of the George Washington University Law School and a licensed attorney (Florida Bar since September 1993), Mark has served AER as our Association's Executive Director twice, first from November 2001 to June 2005, and then most recently as Interim Executive Director from March 2020 to December 2021. Throughout Mark's extensive career working for AER, the American Foundation for the Blind, the American Council of the Blind, and the National Industries for the Blind, the expertise he has developed in the organizational leadership and public policy arenas has positioned him to author, co-lead, coordinate and/or staff the most impactful national policy achievements in our field over the last quarter-century.
Mark is now building on his issues expertise and expanding his knowledge and global impact as he begins a new chapter in his professional life as he heads the international programs and activities of the Overbrook School for the Blind. Mark has been an active member of AER throughout his career and has been an engaged member of AER's Divisions and Chapters, and he is currently a member of the Penn-Del Chapter of AER and Divisions within the Instructional Services, Related Services, and Adult Services division clusters. He lives in Northern Virginia.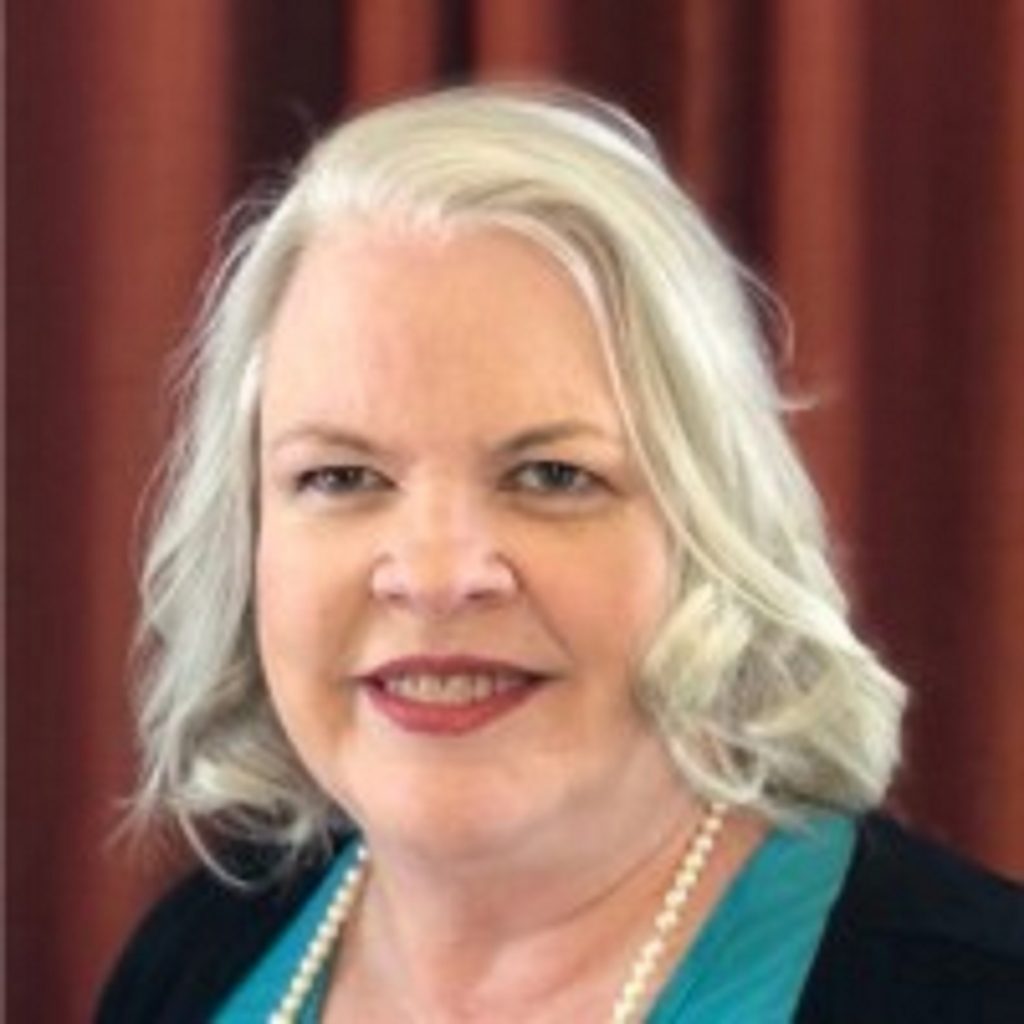 Neva Fairchild, Past-President
Neva Fairchild, MS, of Texas, has worked for the American Foundation for the Blind since 2008. She oversees the AFB Blind Leaders Development Program. Prior to AFB, she was employed for 15 years as a Vocational Rehabilitation Counselor and an Employment Assistance Specialist in state VR. She began her career as a Vocational Evaluator. She earned her BS in Rehabilitation Science in 1988 and her MS in Rehabilitation Counseling Psychology in 1992 at UT Southwestern Medical Center at Dallas. Neva became Past president of AER in July 2022, and she will Chair the AER International Conference 2024 Committee.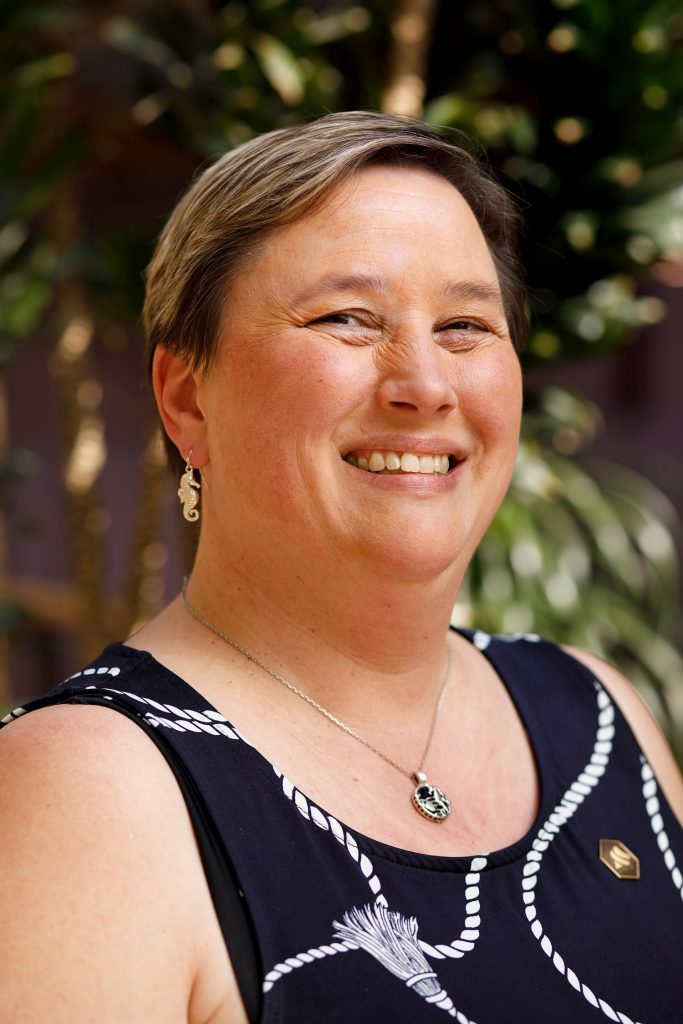 Leanne Grillot, Secretary
Ms. Leanne Grillot is the Senior Director of Outreach Services for the American Printing House for the Blind, Inc. This position directs the operations of APH's Outreach Services Department, which provides consultation, support, and other services to Ex Officio Trustees, professionals in the field of vision, families of people who are visually impaired, and consumers. Outreach Services links APH with educational practice in the field of vision and promotes sound models of best practice.
Ms. Grillot's responsibilities include serving as an APH ambassador for the Federal Quota Program by overseeing the annual student registration, participating in key partnerships, and delivering presentations across the country. Her team manages APH's Learning Management System, the APH Hive, an accessible online repository of multimedia content supporting the professional learning needs of teachers working with APH products in classrooms with students who are blind and visually impaired. Ms. Grillot also serves as liaison with APH's two standing Advisory Committees and administers the Act to Promote the Education of the Blind.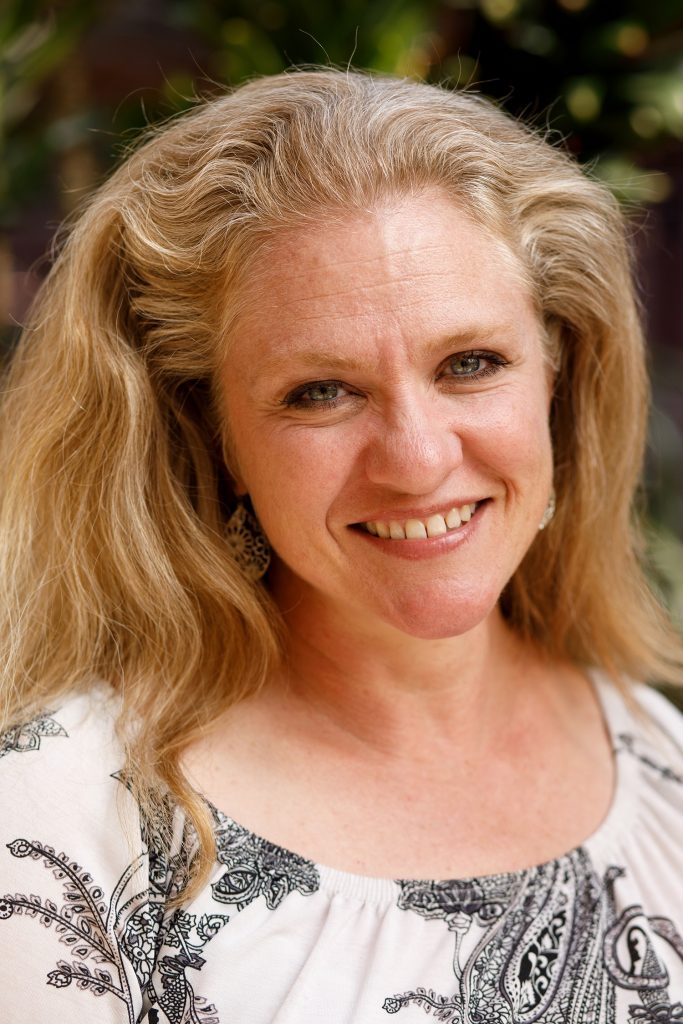 Shannon Darst, Ph.D., Treasurer
Shannon D. Darst, Ph.D., TSVI, COMS, is currently the Special Education Coordinator for Elgin ISD in central Texas and an adjunct professor and internship coordinator for the Teacher of Students with Visual Impairments (TSVI) preparation program at Texas Tech University. Dr. Darst worked in both a residential setting and in the itinerant service model for students with visual impairments for 20 years in the central Texas area before moving into full-time work in university-level TSVI personnel preparation. Dr. Darst has been extensively involved in visual impairment-related stakeholder groups, including being a board member for 2 years and Treasurer for 7 years of the Texas AER chapter, being the chair of the AER Publications Committee for 4 years, and serving as a member of the subcommittee of the Texas Action Committee for the Education of Students with Visual Impairments, which developed VISSIT and the O&M VISSIT (Visual Impairment Scale of Service Intensity of Texas), the service intensity recommendation tools, and the VISSPA (Visual Impairment Scale of Staffing Pattern Analysis), the workload intensity tool. Dr. Darst is passionate about furthering the field of visual impairment and believes that AER is one of the major forces that can support those involved in the field.
District Representatives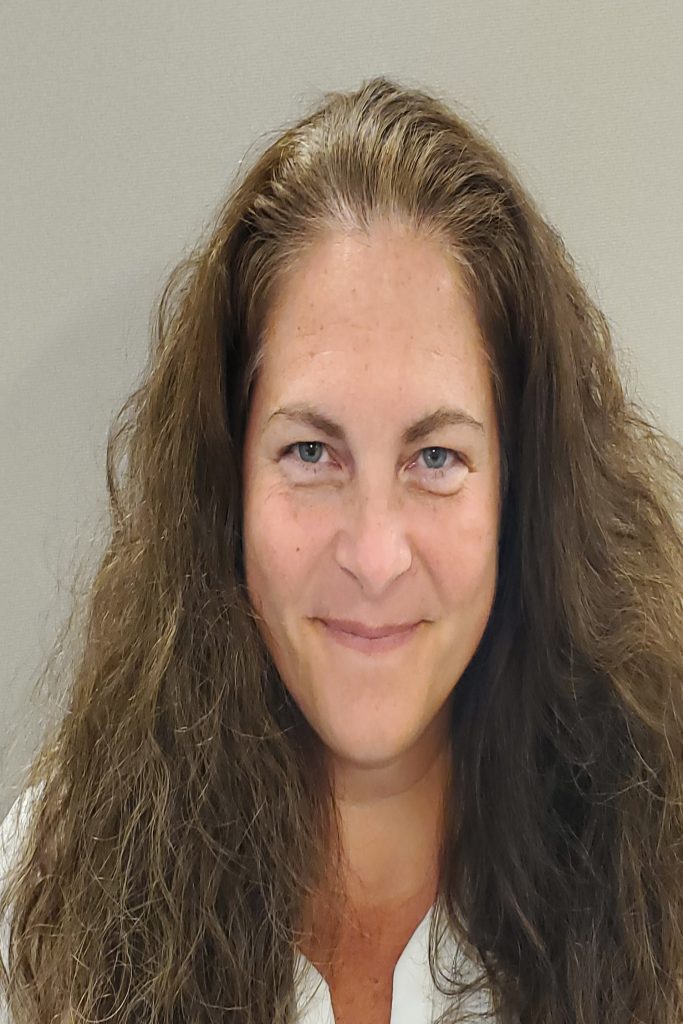 Heather Solberg, Council of Chapter Presidents
Heather Solberg, Certified Vision Rehabilitation Therapist, works for the Rocky Mountain Regional VA Medical Center Colorado in the VISOR Program. She started out in the field of social work with a Master's Degree. While interning as a social worker at the VICTORs program in the Kansas City VA, Heather fell in love with vision rehabilitation teaching. She graduated with a Master's Degree at Western Michigan in Blind Rehabilitation Studies. She has been at the VA in the VISOR program for thirteen years. Heather has served on the Colorado AER Board since 2012, holding various board positions including Treasurer and President. She is currently the President of the Colorado Chapter of AER. She is living in the foothills area of Colorado with her husband and daughter.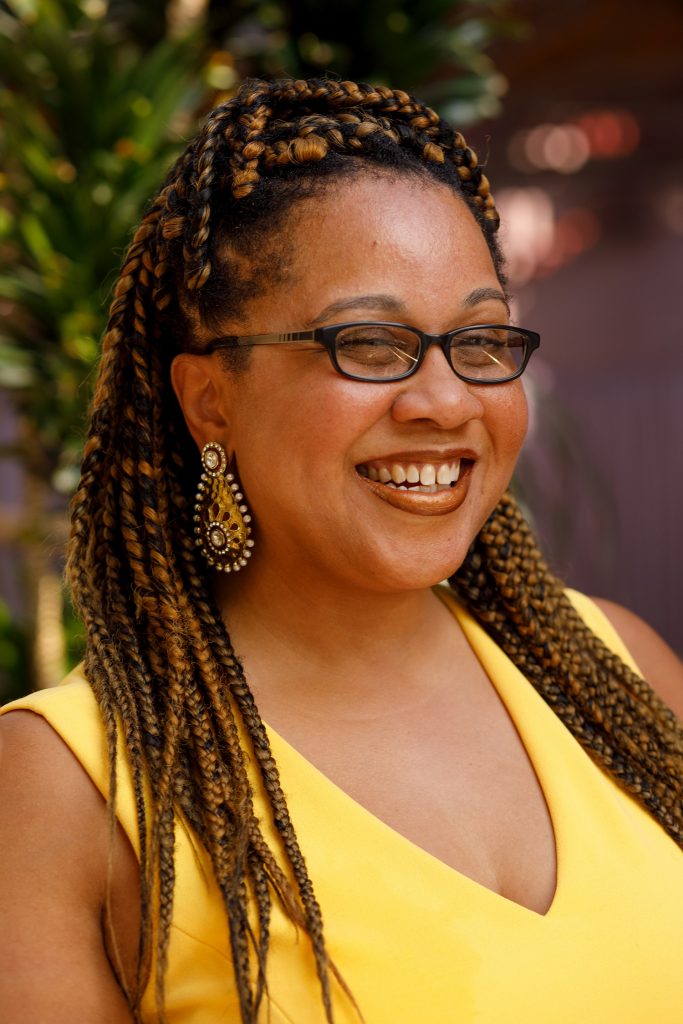 Ellen Hoke, District 1 (Representing AK, AB, AZ, BC, CO, HI, NO (Northern CA), NM, NT, NV, OR, SO (Southern CA), UT, WA, Northern Rockies (ID, MT, WY), YT)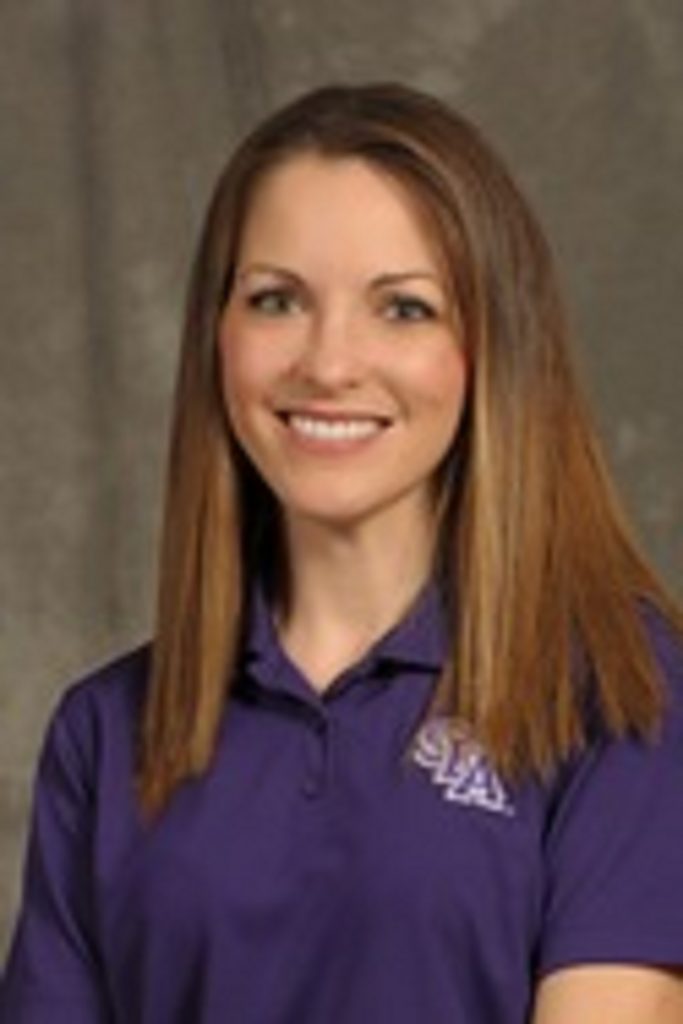 Heather Munro, District 2 (Representing AR, DK (North and South), IA, KS, LA, MB, MO, NE, OK, SK, TX)
Heather R. Munro is the director of the Visual Impairment / Orientation & Mobility Preparation program at Stephen F. Austin State University. She holds an M.Ed. from SFA and a PhD from Texas Tech University. Dr. Munro is dually-certified as a TSVI and a COMS with over 20 years of experience in the field. She is a member of several professional organizations, including the AER, Texas AER, The Alliance of and for Visually Impaired Texans, the Professional Preparation Advisory Group, and Texas University Professors in Visual Impairment. ​​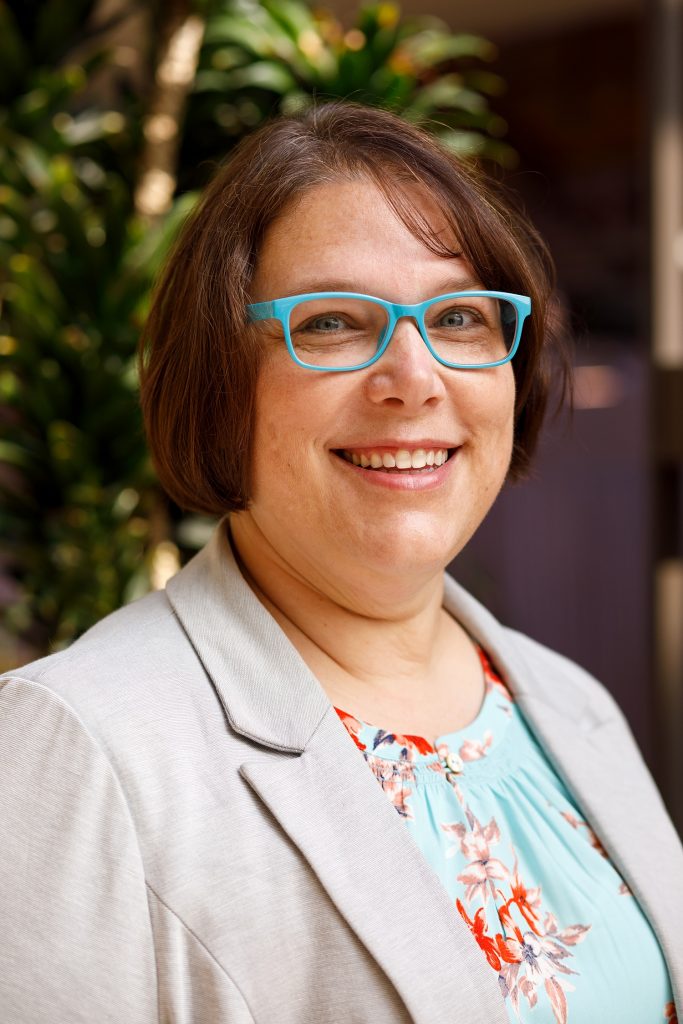 Amanda English, District 3 (Representing IL, IN, MI, MN, ON, WI)
Amanda English is an Education Consultant for the Michigan Department of Education-Low Incidence Outreach (MDE-LIO). Prior to working for MDE-LIO, Amanda served as a Teacher Consultant for Visually Impaired and Certified Orientation and Mobility Specialist in Kalamazoo, MI, for 20 years. She has served as an adjunct professor for Western Michigan University, mentor, statewide and national presenter, and an independent living skills (ILS) trainer. Amanda was a 2011 recipient of the National Association of Special Education Teachers: Outstanding Teacher Award and was the 2019 Michigan AER president. She holds a Master of Arts degree from Western Michigan University and is currently pursuing an Educational Leadership doctorate through Capella University.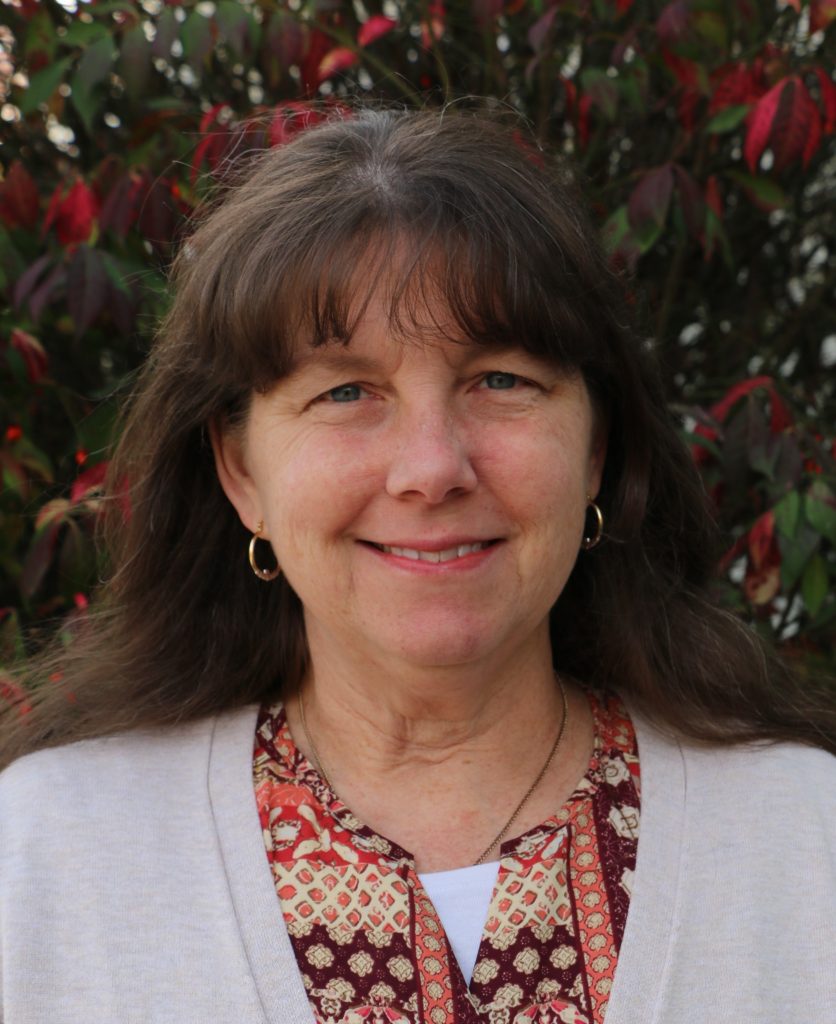 Nancy Sharon, District 4 (Representing Northeast (CT, MA, ME, NB, NF, NH, NS, PEI, QC, RI, VT), NY)
Nancy Sharon is currently Director of Education and Community Services at the Carroll Center for the Blind in Newton, Massachusetts where she thoroughly enjoys supporting a team of more than 30 TVIs and COMS who deliver both school-age and adult services. As a TVI and COMS, she has been teaching in the field for over 25 years. She is a Massachusetts state liaison for students in the TVI program at UMass Boston as well as an APH Ex-Officio Trustee representing the Carroll Center. Nancy has been a member of AER for almost 15 years. The Northeast AER chapter, and AER International, play an extremely important role in her professional life.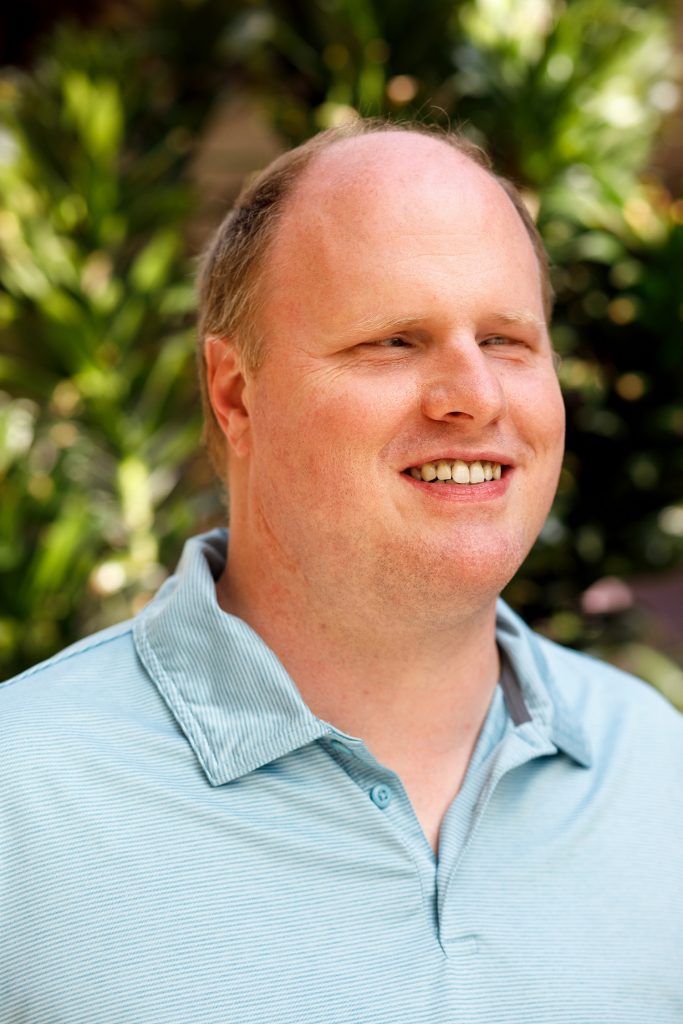 Bradley Blair, District 5 (Representing AL, FL, GA, KY, MS, NC, PR, SC, TN)
Brad works as an O&M specialist, a vision rehabilitation therapist, and an assistive technology instructor at the Metrolina Association for the Blind in Charlotte, North Carolina. He teaches clients from throughout the greater Charlotte Metro area. Blind since birth, Brad graduated with his master's in special education from Northern Illinois University where he studied American Sign Language and took an interest in Deaf-Blindness in addition to O&M. Additionally, Brad is a fellow in the third annual cohort of the Blind Leaders Development Program, a leadership initiative sponsored by the American Foundation for the Blind. In his spare time, Brad enjoys reading, hiking, swimming, and cooking.

District 6 (Representing DC/MD, NJ, OH, Penn-Del (PA, DE), VI, VA, WV)
Vacant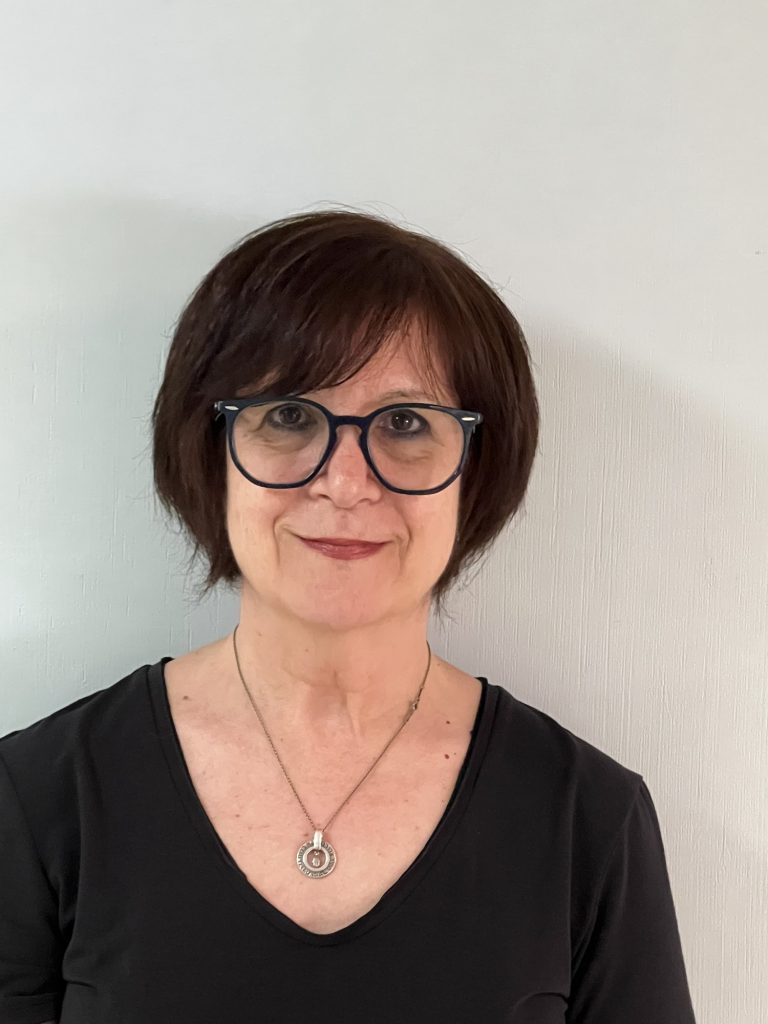 Hana Boxerman, Canadian Representative
Hana Boxerman, M.Sc., CLVT is a graduate of the University of Montreal and has been working at the Lethbridge-Layton-Mackay Rehabilitation Center in Montreal, Quebec, Canada for 36 years. Throughout the course of Hana's career, she has worked with individuals of all ages, her current focus is on providing services to meet the needs of individuals aged 25 years and older in Activities of Daily Living, Low Vision, and Sight Enhancement Technology. In addition to her clinical work, Hana also teaches several courses in the University of Montreal's Vision Sciences program, and she is a member of the Board of Directors of the North-East AER chapter representing Quebec and the Maritime Provinces.

Division Representatives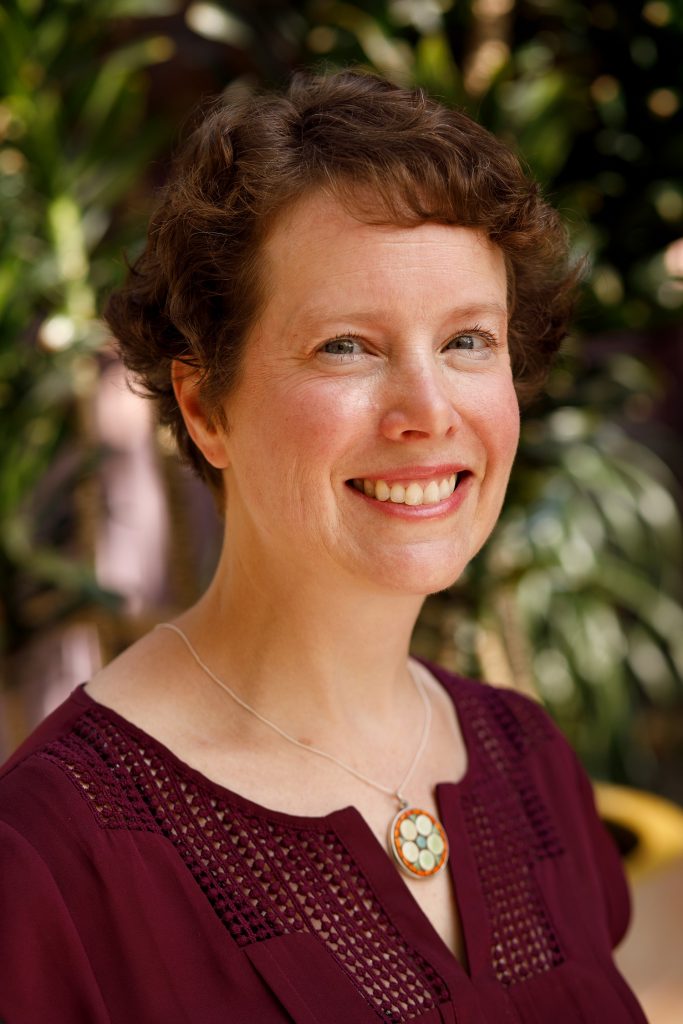 Raychel Callary, Council of Division Chairs
Large Divisions (Representing Orientation and Mobility)
Raychel Callary is an adjunct professor and university supervisor with the Portland State University Orientation and Mobility program, and provides itinerant O&M instruction to adults in the inland northwest. She has a master's degree in O&M from Northern Illinois University, and maintains ACVREP certification. She works to promote accessible infrastructure locally and as a member of the AER Environmental Access Committee. Her intention as Chair of the Council of Division Chairs is to foster collaboration in order to advance the goals of each division and work toward meeting the needs of the field.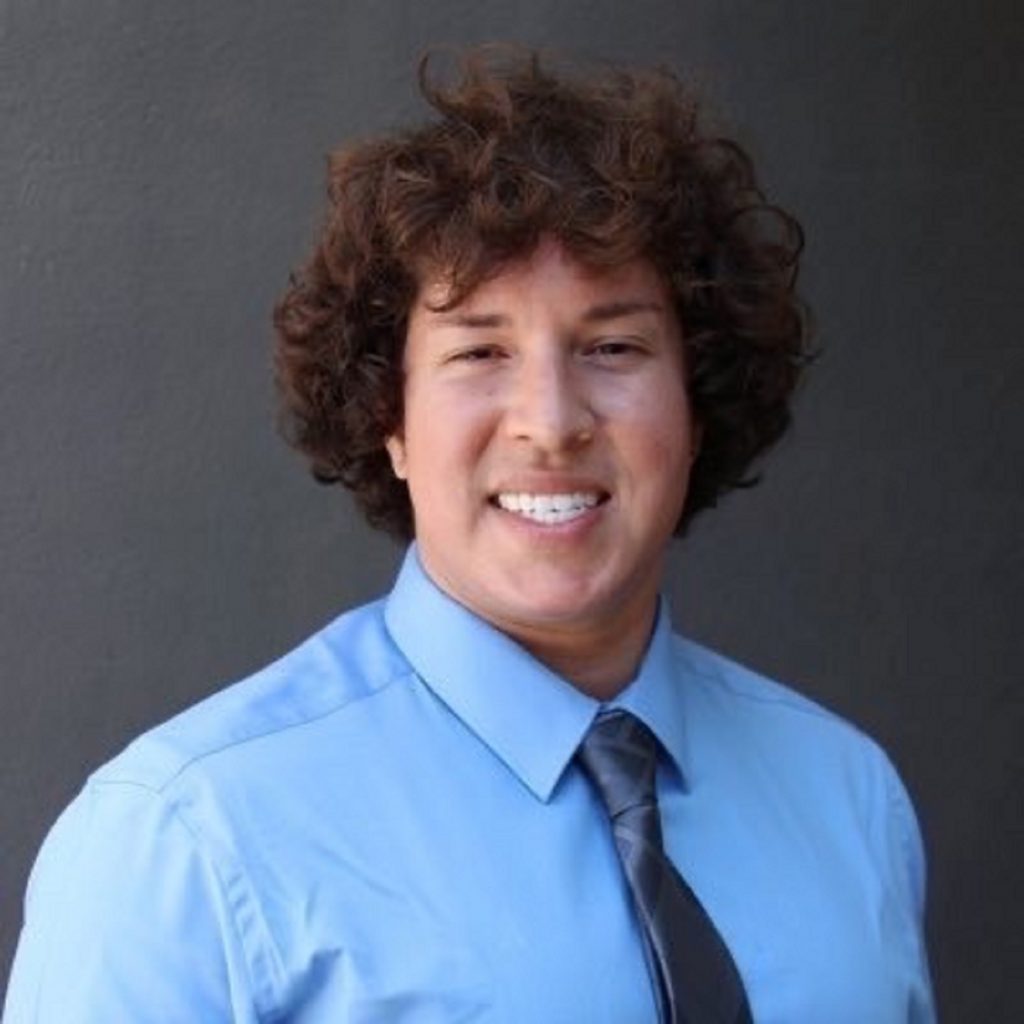 Nicholas Casias, Related Services (Representing Administration & Leadership, Psychosocial Services., Information & Technology, Low Vision, Personnel Prep, International Services & Global Issues, and Physical Activity & Recreation)
Dr. Nicholas Casias serves as Assistant Professor and Coordinator in the Orientation and Mobility Specialist Training Program in the Division of Special Education & Counseling at Cal State LA. Dr. Casias is a certified Orientation and Mobility Specialist and holds a doctorate in Educational Leadership from the University of La Verne. His dissertation, The Roles and Responsibilities of Paraprofessionals Who Work with Students with Visual Impairments in Public Schools, has been used as a framework for professional development for O&M practitioners in school settings and pre-service training in university personnel preparation. He actively engages with local, regional, and national issues in the O&M field.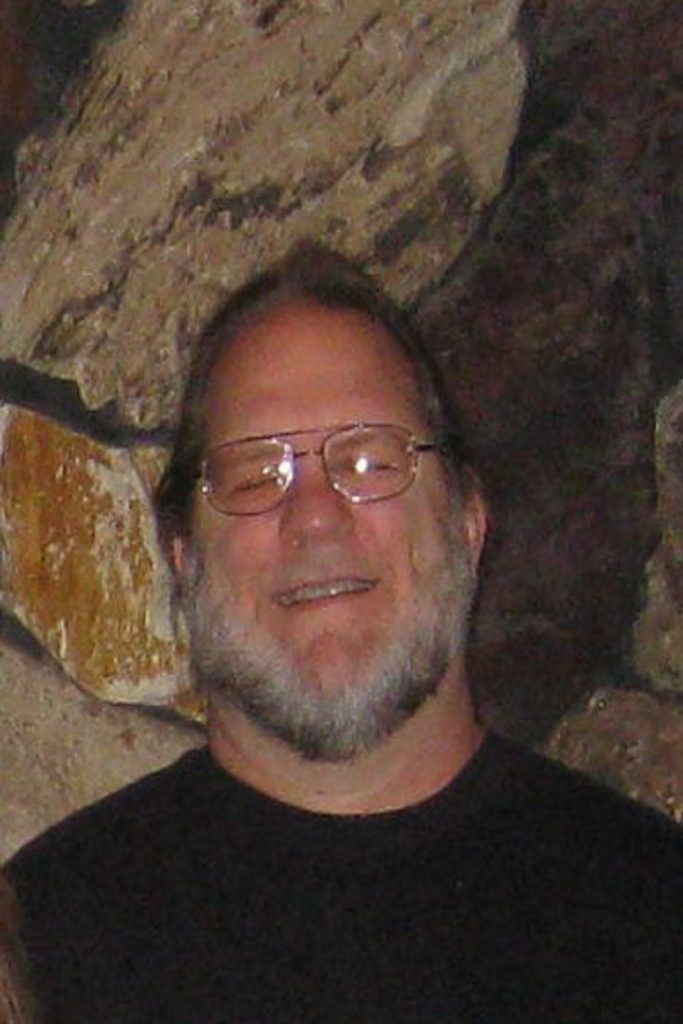 John McMahon, Adult Services (Representing Rehab Counseling & Employment Services, Vision Rehabilitation Therapy, and Division on Aging)
Over the past 37+ years he has worked as a Vision Rehabilitation Therapist and program administrator in Maine, and as a VRT, Vocational Rehabilitation Counselor, and Low Vision Therapist in Michigan. He has been a long-time member of AER, and over the course of his career he has served in a variety of local and international positions in AER, ranging from Board of Directors and President of the Michigan chapter, Board of Directors of the Northeast Chapter, national committees for the Vision Rehabilitation Therapy (VRT) Division such as Certification and Code of Ethics, and as the Chair-elect, Chair, and Immediate Past Chair of the VRT Division of AER. Dr. McMahon currently serves as the Immediate Past-Chair of the AER Rehabilitation Counseling and Employment Services Division and as Secretary for the VRT Division, and served on the VRT Subject Matter Expert Committee of the Academy for Certification of Vision Rehabilitation and Education Professionals (ACVREP). Dr. Mc Mahon currently holds ACVREP certification in Vision Rehabilitation Therapy, and has published articles and conducted numerous presentations at various professional conferences through the years.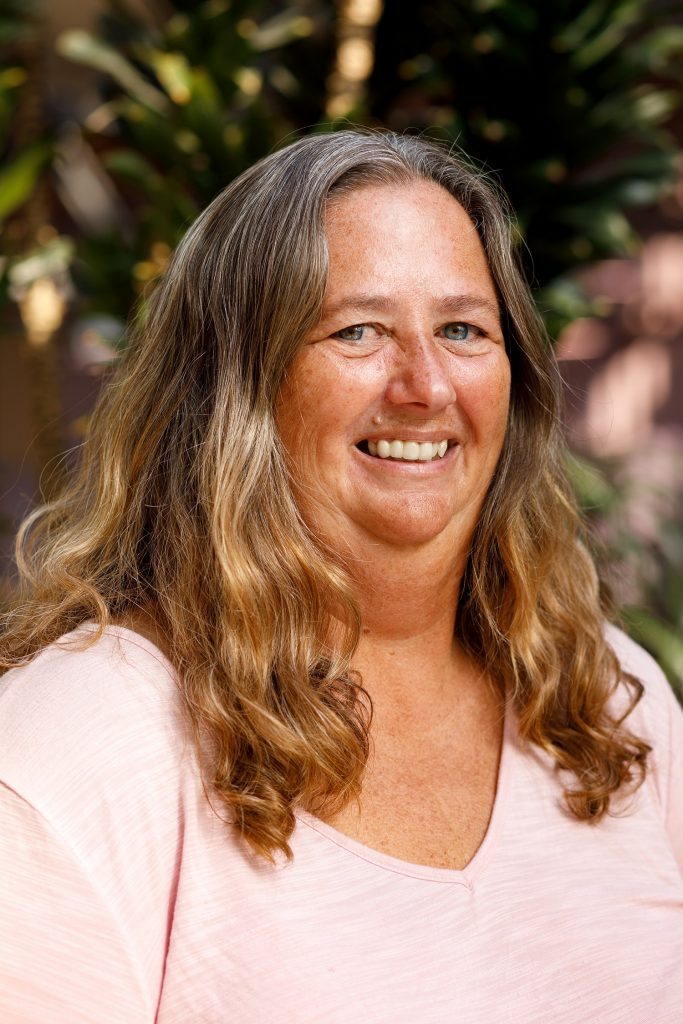 Tommie Roesch, Instructional Services (Representing Multiple Disabilities and Deafblind, Infant & Preschool, Education Curriculum, Itinerant Personnel, and NVI)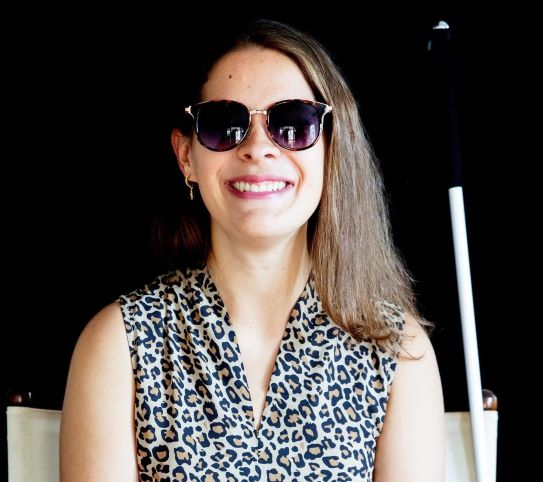 Teresa Fabre, Student Representative
I recently lost most of my sight and discovered my passion for vision rehabilitation and decided to pursue a masters degree in the field. I am currently a student of Northern Illinois University and will hopefully graduate with a certification in Visual Rehabilitation Therapy and Assistive Technology. My goal is to help people regain their independence while holding high expectations for them and encouraging them to live life to the fullest, but also to educate society and build a more inclusive world.