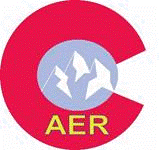 FUNDAISERS:
The Board is working on fundraisers all the time, but here are some ideas as a member that you can organize for the organization:
We are working on fundraisers.  If you have an idea, please let the board know, please consider setting one up on your own and helping out CAER.  Some ideas:
Have a yard sale and part of proceeds go to CAER
Check with local eateries to see if they have a night to dedicate to a non-profit
Bake sale
Host a home product party
Extra change from your pocket
The list can go on and one.  If you have any other ideas, please feel free to share!